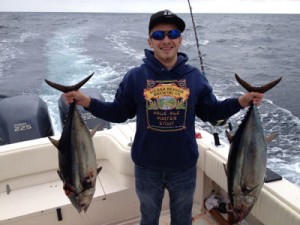 Go Sea It travels up and down the coast, trailering boats to best in-season locales: fish migrating pelagic fish species such as Albacore, Yellow Tail, White Sea Bass and Salmon. Crab, rockfish, and halibut are favorites.
All fishing trips are seasonal and require that each passenger secure their own fishing license and comply with California State Fish and Game requirements. Fishing trips do not include rods and tackle, unless discussed in advance.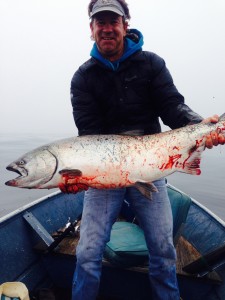 South to Catalina, the northern channel islands of Anacapa, Santa Cruz, Santa Rosa and San Miguel. Northern California fishing off the Big Sur Coast, Monterey, Soquel, Santa Cruz, Pillar Point Harbor Half Moon Bay, Farallon Islands, Pt. Reyes and San Francisco.
Have a destination in mind? Just ask. We readily accommodate special requests. As a small charter, we are flexible and agile. Our goal is to provide you with the very best boating experience.
Contact us for a quote today, or call 844-246-7324