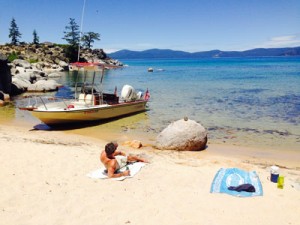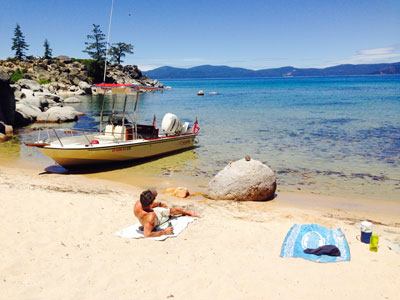 June 28, 2014
We put in recently at Meek's Bay Lake Tahoe and had a great afternoon exploring around Vikingsholm and found some wonderful hidden beaches. We cruised out to Zephyr Cove and found a wonderful spot between Secret Cove and Skunk Harbor…the water was shallow, so I pulled up the engine and let the Outrage glide in on the sand.
We ventured out again, this time to do some sightseeing and take in the historic Thunderbird Lodge, stopping for a swim and some snorkeling near Sand Harbor.
The late afternoon brought wind in and we found our way back to harbor in time to enjoy a summer sunset. Next time, we'll head in early enough to enjoy drinks at Sunnyside.